Beyond the innovation of the Flooring development system
Beyond the innovation of the Flooring development system Chin Yang is a company certified as a research institute of the corporation. As a comprehensive research center for PVC convergence, we are strengthening new materials and new product technologies such as next-generation sheet-based flooring and artificial leather. To become a leading chemical company, we will do our best to develop technologies based on environmentally friendly alternative materials and future industries.
[ Main Research in R&D Research Lab / Development of New Materials and Products ]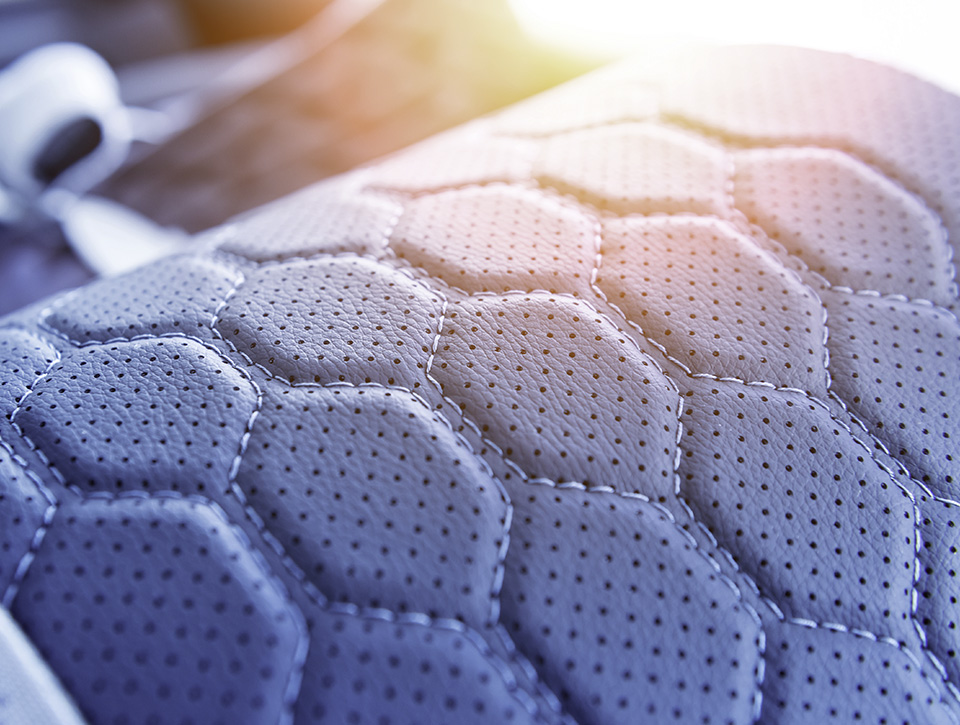 Main Research and Development

Research and development of functional floor coverings
Research and development of high-foamed and high-thickness mats
Research and development of PU-form + TPU Eco-friendly Floor Noise Reduction Mat
Research and development on lightweight interior materials for automobiles
Research and development of future car eco-friendly materials
Participation in various national tasks
Secure the development of new technologies through lab-industry links.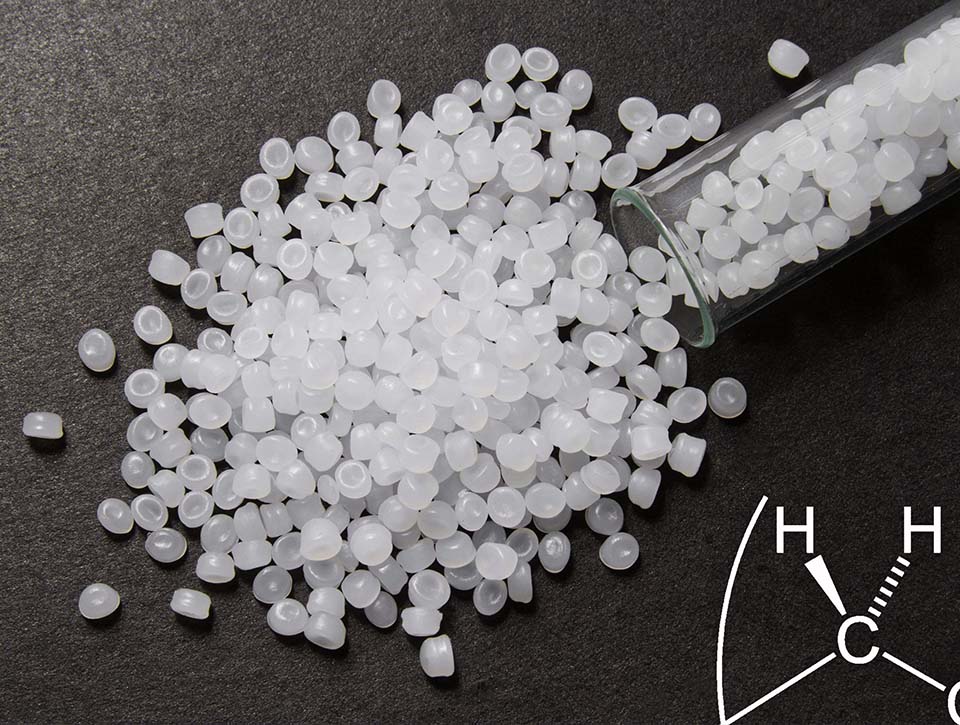 Technology Patents

[Patent No. 10-1499071] Eco-friendly flooring materials and their manufacturing methods using non-toxic coating yarn
[Patent No. 10-1131127] PVC Flooring for warm water mat or electric mat
[Patent No. 10-1395714] Polyolefin-based eco-friendly flooring material for PVC replacement
[Patent No. 10-1395718] Water-based polyurethane resin for adhesives
[Patent No. 10-0583471] Artificial leather with thermoplastic polyurethane resin
[Patent No. 10-0838820] Thermoplastic polyurethane resin
[Patent No. 10-1873347] Polyolefin flame retardant film and manufacturing method
[Patent No. 10-0600841] Floor coverings using thermoplastic polyurethane resin formulation
[Patent No. 10-1448098] Thermoplastic-resin and Manufacturing Method
[Patent No. 10-1327871] Manufacturing method of floor coverings with excellent energy saving and electromagnetic shielding
[Patent No. 10-2188273] Manufacturing method of heat diffusion type heat dissipation sheet-based flooring
[ Major Research/Design Development from R&D Research Lab ]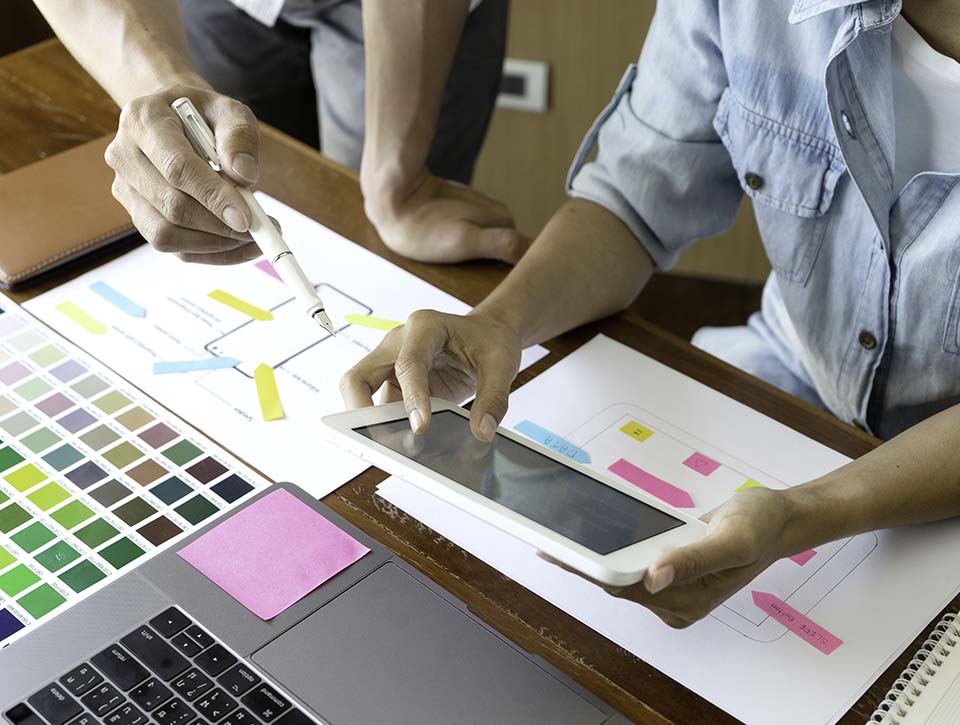 Flooring Pattern & Color Design

Development of surface decoration and embossing design of indoor and outdoor flooring materials for residential use
(WOOD,STONE,FABRIC, plain pattern)
Continuous colorway research/development by pattern
Artificial Leather Pattern & Color Design

Development of artificial leather embossing and color design for automotive seats, door trims and consoles
Development of artificial leather embossing and color design for furniture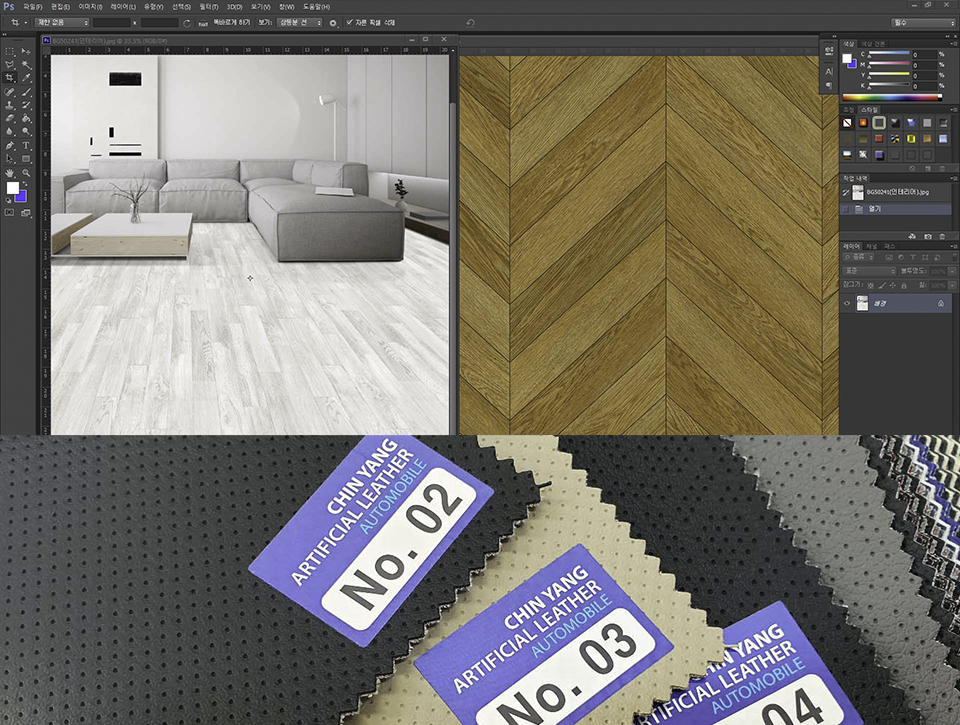 Trend Analysis

A research on of Design through Housing Culture and Trend Study/ Analysis
Advertising and Promotion

Development of promotional advertising and application design
Development of sample books, catalogs, brochures, and homepage designs