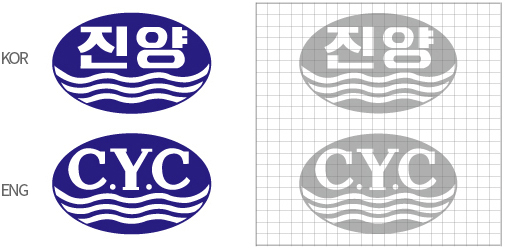 Symbol mark of Chin Yang
White means purity and cleanliness of nature
Cobalt blue means blue sea and blue sky
Waves means the Pacific, Atlantic, and Indian Oceans.
Elliptical means earth geometry
The white margin symbolizes the commitment of global developers to take the lead in globalization by pioneering overseas markets with the spirit of creating something from nothing as an eco-friendly companies.

Symbol mark is an image that represents the enterprise, and serves as an overall corporate public relations role, including products, signatures, advertising, and the Web.
Since symbol is a key element in visual image, integration and consistent use are important depending on utilization.
Color regulation
C96 M100 Y0 K0
R38 G28 B127
#261c7f
C0 M0 Y0 K0
R255 G255 B255
#ffffff
*The Color System of this symbol is an important element for color unification and is therefore prohibited from making any changes.